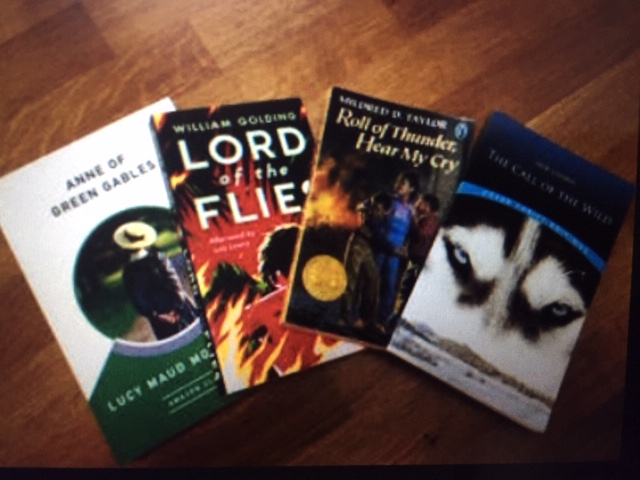 Book Club
with Sandy Cannon
$12000
Registration for this class has moved to: Book Club | Jumbula
This class is a discussion based class where we enjoy books together.  As the teacher, I will guide students through historical context and beginning literary analysis.  Students will complete reading and discussion preparation at home.  The book list is not finalized yet because the students will be given some choices, but the goal is to read at least three of the books listed below.  To determine if this class is appropriate for your child, see the reading list.  It is geared toward 6-9th grade, depending on the student.
Students are responsible to bring their own copies of the books.
Depending on your student and schooling, this class can be the literature component of your schooling or a supplement to what you do at home.
 Possible Book Choices:  
The Call of the Wild by Jack London
Anne of Green Gables by L.M. Montgomery
The Red Pony by John Steinbeck
Lord of the Flies by William Golding
Roll of Thunder, Hear My Cry by Mildred D. Taylor
Book Rental:  Teacher has two copies of each book available for rent.  To rent a set of books for the semester, add $15 to your registration. 
Aug 31-Dec 14 (no class Sep 7, 21, 28 or Nov 23) Classes are 1.5 hours each week.
If teacher misses more than one class, a make-up class will be offered.
 Contact: Sandy Cannon
Session 1:

Sep

14

-

Dec

14th

,

2021

Tue

for

11 weeks

from

1:00 - 2:25 pm

Payment plan available: $30 deposit plus 3 payments of $30.00, paid monthly.
Sandia Baptist Church
5052922713
9429 Constitution NE
Albuquerque, NM 87112 Get directions