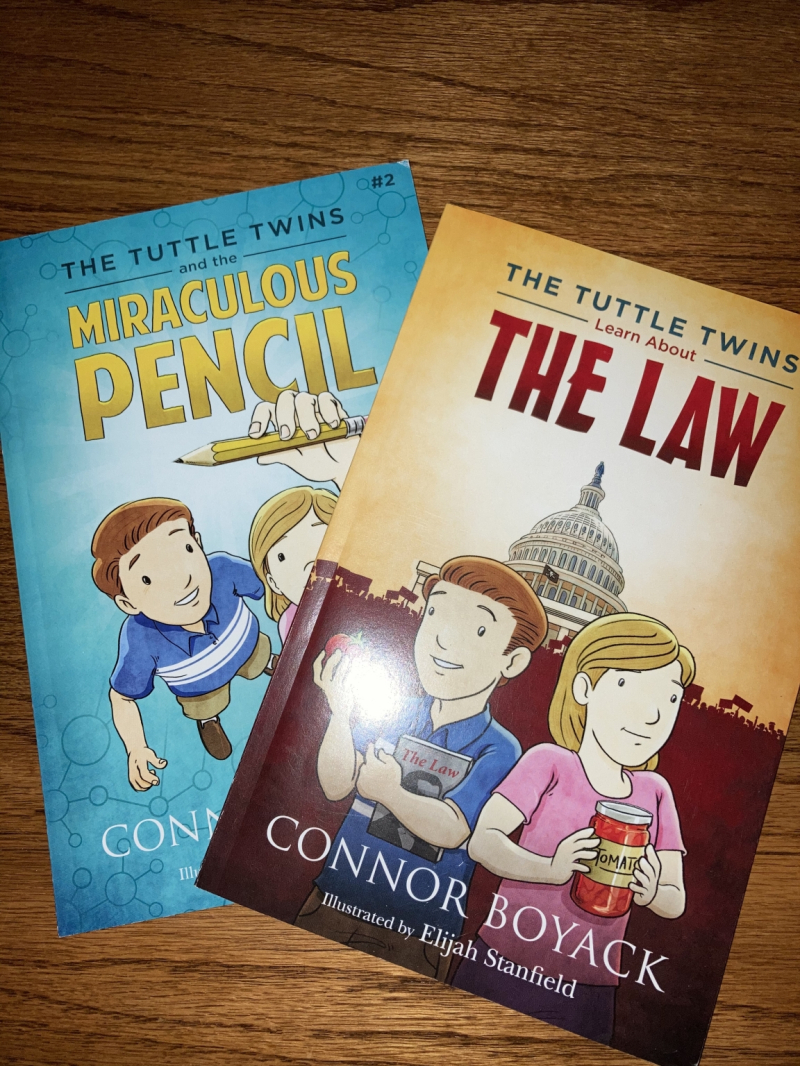 Foundations of Freedom
with Mona Koerner
$10100
For Ages 5-12 (students must be able to sit still for 20-25 minute story)
This class will introduce students to the principles of economics and free markets and the role of government using storytime and discussion from the Tuttle Twins series.  These books take classic writings on economics, business, and government and retell them for kids age 5-10. 
Additional activities and take home assignments will be used appropriate to each student's interest and level including coloring pages, puzzles, hand writing, expository writing, interviewing, retelling and presenting.   
Concepts introduced include: the law, economics, money, banking, inflation, savings and bartering, business, regulations, protectionism, competition, unintended consequences, producers and consumers, entreprenuership, cooperation, peace, education, markets, choices, and incentives.  
Younger students will enjoy the stories and coloring/handwriting. Older studnets will be challenged to demonstrate understanding of these concpets through retelling, writing, and presenting.  
Discount for paying in full $31 use promo code: ALLN
Contact:  Mona Koerner
No class February 2 or March 23.  Class will meet weekly.  
Session 1:

Jan

19

-

Apr

13th

,

2021

Tue

for

11 weeks

from

9:00 - 9:50 am
Escape in Time
1100 San Mateo Blvd NE #21
ALBUQUERQUE, NM 87110 Get directions
Room: Amazon